Free Process Maker.
Get Things Done Right!
Make recurring company processes and make sure your team members get things done the right way.
Your employees don't need an account to access processes.
Get notifications when processes are completed.
How it works.
First try our free process creator. When you love it, login and create an account.
Make a process in minutes
Make a new process or choose from our free library.
Share with team
Team members can easily complete processes without logging in!
Progress alerts
Team members submit completed processes so you make sure it got done right.
Super Simple to Use!
Making and tracking recurring company processes has never been easier.
It takes as little as 15 to 20 minutes to make a process for your employees. Employees don't need an account or login to complete processes. They just need a link to complete the process and submit.

Try it for free!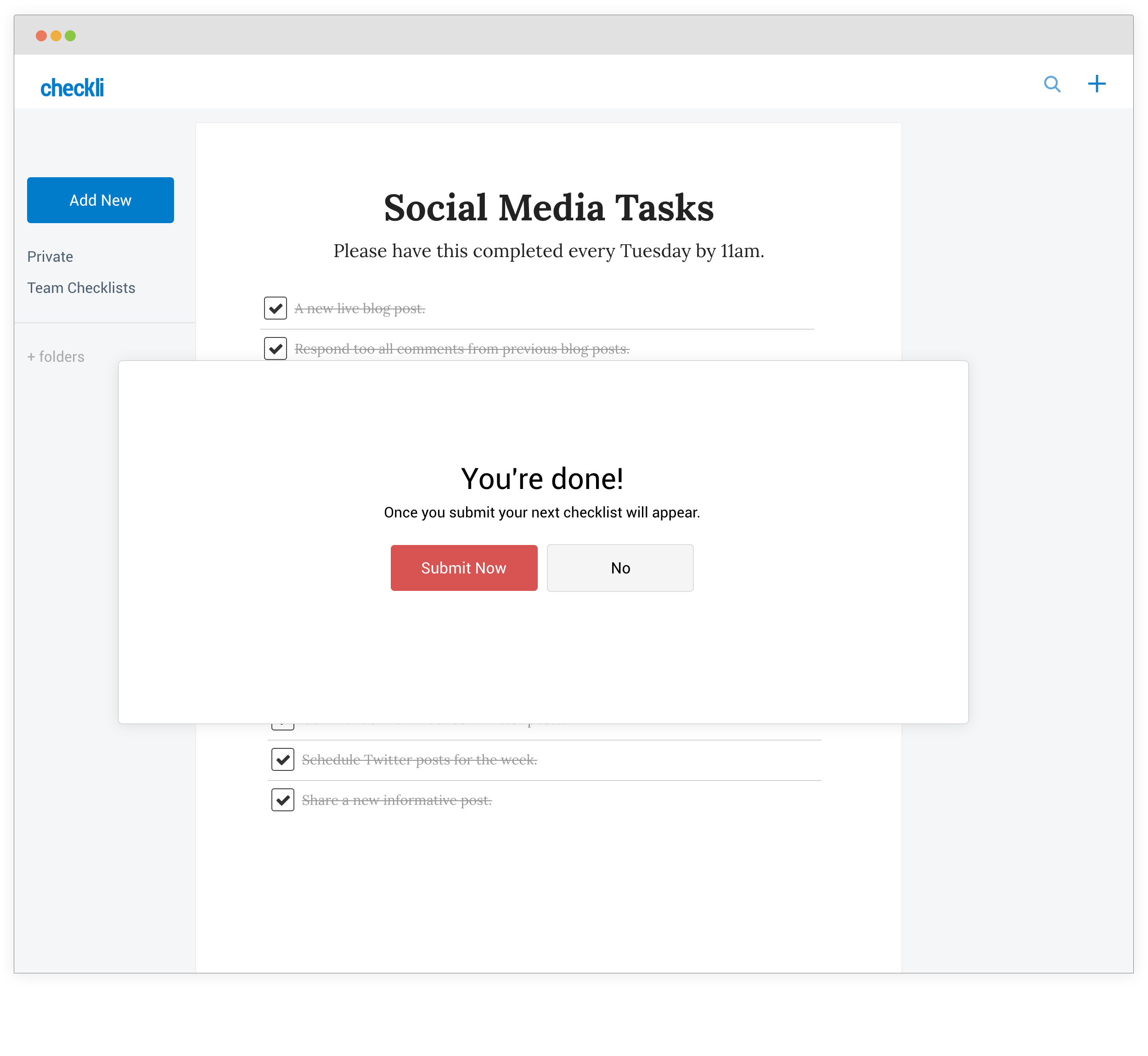 Recurring Processes
Your team members can complete and submit recurring processes over and over.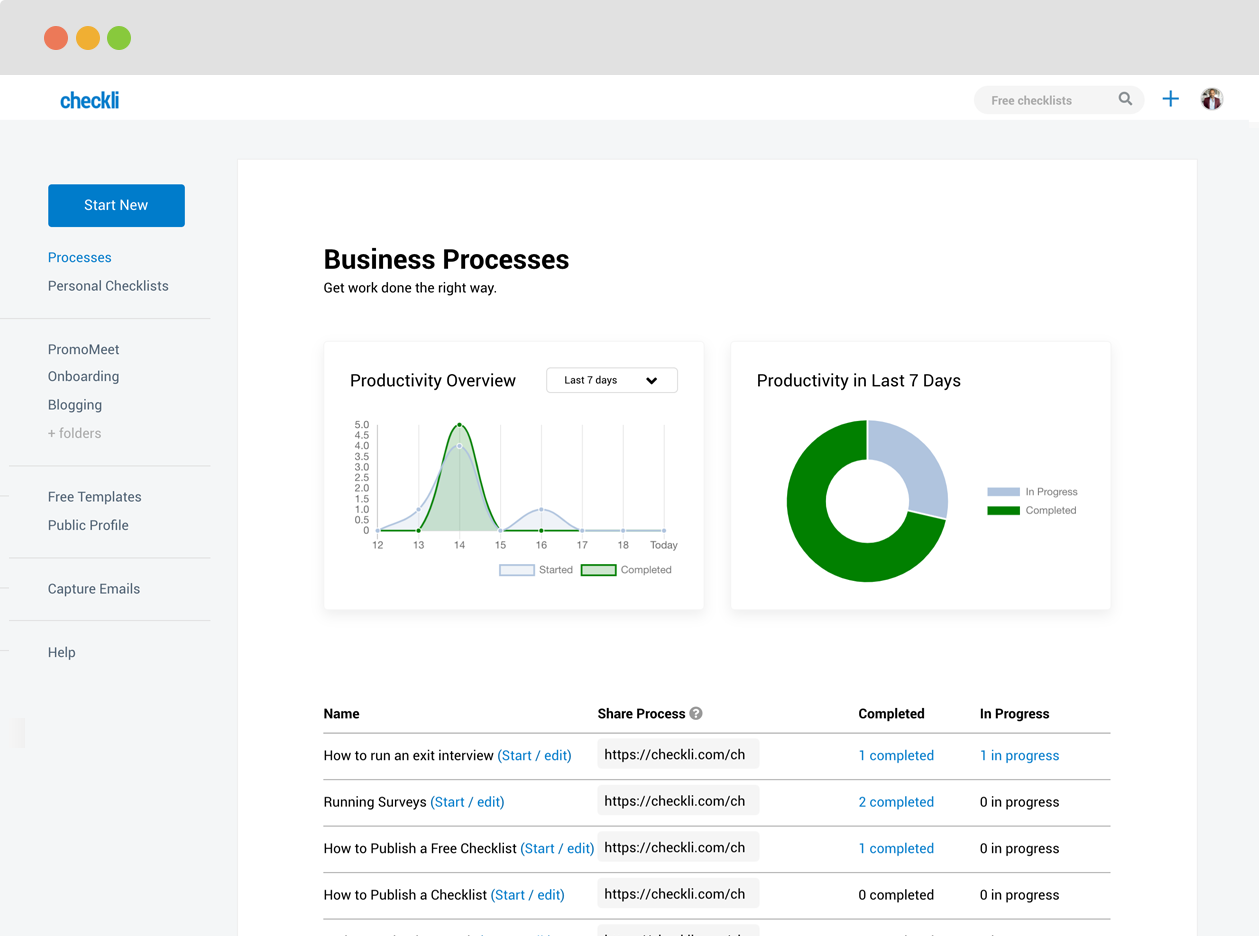 A few of the benefits when you sign up for Checkli Business
✓ Unlimited Processes
✓ No team member logins
✓ Track progress
✓ Track completed processes
✓ Perfect for small businesses
✓ Ideal for remote teams

✓ Freelancers will love it
✓ Personalize options
✓ Add subtasks
✓ Task descriptions

Checkli Process is 100% Free to Try!
Cancel anytime. Ask support questions. We're always around.